Step 1 – Possess the "Spirit of the Entrepreneur"
The "Spirit of the Entrepreneur" is innate and constant.  It is not a characteristic that one can learn, develop and strengthen over time.  It is not dynamic and therefore doesn't change.  You either possess it or you don't.  Sarah Pierce, in "Entrepreneur", described it most aptly.  One possessing an entrepreneurial spirit is passionate, positive, adaptable, ambitious, and is a leader.   If that describes you, read on and enjoy the steps of starting a practice.
How we can help…
The MBA HealthGroup advisor assigned to your project will have the innate qualities enjoyed by those with an entrepreneurial spirit.  This allows for the employment of the "two heads are better than one" theory with the exception that it is "two entrepreneurial spirits are better than one."  You will be working with someone who knows how to listen effectively, clearly define what your goals are, and approach the project with the same positive passion you possess.  Our leaders are extremely ambitious and have a track record of being adaptable to numerous situations.  So, hand in hand, we will walk (run) you up the staircase to practice success.
Step 2 – Prove Financial Viability
Armed with the "Spirit of the Entrepreneur" and hand in hand with your MBA Entrepreneurial Advisor,  in order to decide whether or not you should start your own medical practice, you must first gather the appropriate information to demonstrate financial viability.  Providing quality patient care is key, but realistically it can't be done while digging a financial hole.  Digging a financial hole is a show-stopper.
How we can help…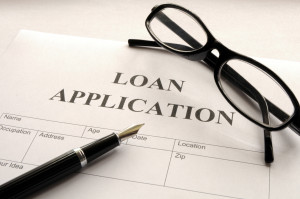 This step can be extremely time-consuming, delaying your project, if it's the first time someone has put together financial information for a medical practice.  Your MBA advisor has done this exercise over and over again.  Having worked with practices, across specialties, in over 46 states, our experts are in their element putting this information together.   MBA HealthGroup has the ability to create accurate and reliable financial projections to guide your organization or practice in the early stages and beyond. Our industry knowledge and long standing relationships add an incredible amount of depth and clarity around the information that is reflective of your proposed practice's financial needs.
MBA HealthGroup defines revenue, based on procedures and related reimbursement, as well as expenses to include pre-opening expenditures and post-opening operating cash needs of the practices. The format is extremely detailed so creates a very valuable tool to use to decide to or not-to continue up the staircase.  We, collaboratively, determine if this is a "GO" or "NO-GO" situation.
The good news is, if we determine this is a "GO", MBA has a trusting relationship with a healthcare practice specific lender.  This lender trusts that if MBA brings them a client and our advisors are going to work with you through to the successful opening on your practice, they are prepared to provide capital.  This takes you out of the group of people who have been unsuccessful due to undercapitalization.
Step 3 – Credentialing: Create a Business Entity, Find an Office Space, Phone/Fax, Credentialing Application
What does credentialing have to do with all these things?  Everything.   You can't even apply to be credentialed with the carriers unless you have an EIN (Employer ID Number) and name, a physical address, and a phone/fax number.  So as soon as you've conquered Steps 1 & 2, start thinking credentialing.
How we can help creating a business entity and name…
Creating your name is all yours.  It's fun and exciting.  We can help a little by giving our feedback on what it sounds like to a third party and also reflect on how it might impact your marketing materials.
Creating a business entity is fairly straightforward, but won't be completed until you have an address (Step 4).  We put the business entity creation in the hands of your lawyer and they can quickly and easily draw up the documents.  They will also keep the documents safe and sound for you.
It is a great idea to have identified an accountant at this point as well so (s)he can have this information for tax purposes and financial advice down the road.
How we can help selecting an office space…
We will research, for you, the location(s) you are considering for your practice.  Our research will define the competition, demographics and all other elements needed to determine if a specific location will increase the probability of your success.  Once the city & state is identified, we will work with you and the real estate agent to secure a space and negotiate the lease, with the guidance of your attorney, to execution.
This is a BIG step and is pivotal in moving forward.  The reasons for that might seem obvious but the not-so-obvious reason is…drum roll…credentialing.
How we can help "lining up" your phone/fax…
This step can be arduous and painful.  This is where you bid this out to at least 3 vendors.  Some offer phone, some offer Internet, some both, some hosted and some not.  It is complex and location specific so there are multiple calls involved and quotes to review before you can best select this service.
Your MBA Advisor has heard it all before.  (S)he is a great negotiator and knows how to move things forward as quickly as possible, even though the phrase "Catch 22" comes up a lot in these negotiations.
The importance of getting the phone and fax numbers as quickly as humanly possible can't be over stated.  At this point, you are painfully aware of why but, in case you skipped steps 3 & 4 above, it's all about credentialing.
How we can help with your Credentialing Application…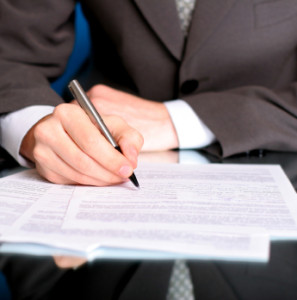 It is a miserable and avoidable feeling to open your doors and start seeing patients without being paid.  It can also cause financial failure. Our collaborative efforts on all of the above steps are how we have helped each other be prepared for the credentialing process. There are a few other things you will need to provide in this step.  You will have to prove you are licensed to practice in the state you are locating, have your DEA number and are covered by malpractice insurance.  So, get these lined up as quickly as possible and add them to the required name, address, and phone/fax numbers.
This step is so critical, we work collaboratively with an organization that just does credentialing.  Even when all goes well and the application is complete and accurate, this process takes 6 weeks to 6 mos.  So, add enough time to the planning process to ensure that you have all of your provider numbers prior to starting to see patients.
Step 4 – Workspace and Clinical Workflow Design
The number of total clinicians and staff as well as any plans for growth must be factored into the office design. In order to create an efficient office workflow, make sure you have a grasp on all the equipment you'll need in your practice so you can plan accordingly. If the office is designed to facilitate easy flow, your patients and staff will benefit. Think about the timeline of a patient visit and work through the needs of each staff member that sees that patient throughout the course of their visit.
How we can help…
Many architects can design great buildings and workspaces. Our experience in private practice operations gives us a unique advantage; we can work in concert with design and construction professionals and integrate our knowledge of how a medical practice operates most effectively.
MBA HealthGroup can assess the functions of your practice workspace and help configure the layout for the best possible patient, staff and information flow. This can often result in significant time and expense savings in the design process. We can also help determine the appropriate space, so that it is neither too small or too large for your practice today or in the future.
Not only can we help design your office and workflow, but we will make sure you know everything to order for your office from the magazines in the waiting room to the equipment in your surgical suite. From phone systems to alarm systems to sound systems, we can help design exactly the office you've envisioned.
Step 5 – Electronic Health Record Research & Selection
Although "Electronic Health Record" is no longer an unusual term or concept, the decision as to which EHR you will use in your practice continues to be a complex one.  It is as necessary as it is complex and expertise in what is going on locally and nationally in this arena is required for effective decision making.
How we can help…
We call it "EHR speak".  We have worked with and been exposed to a plethora of EHRs from the days when most didn't know what they were until now.  We speak the language.  We know what is out there, what works and how, and what doesn't work and why.  We keep up on all of the new technology as it relates to the EHR.  That said, it has to work for you and it has to work with the geographic "systems" that exist.
We'll research what is happening in the area of location of your practice to include the HIEs, ACO, etc.  We will have a great sense of connectivity and lack thereof, as well as population health efforts.  Strong reporting capabilities is paramount moving forward so we will guide you in the right direction.
From the point of choosing an EHR, the vendor relationship is key as they will likely be doing the set-up, training, implementation and potentially the hosting.
Step 6 – Research & Selection of Revenue Cycle Management System
Whether you're looking to perform all billing functions in-house, or outsource your billing, we have services that fit your needs. We can design billing procedures and protocol for your practice as well as help you find the perfect billing employee. We can help you find the right billing software, work with your staff to implement billing protocol, and set your fees.
How we can help…
MBA HealthGroup's complete billing and revenue cycle management is also an option for your practice. If you aren't interested in dealing with the complexities of billing within your office, we can take all of those responsibilities and guarantee that you get paid quickly without any of the hassle. With our web-based system, you have access to a complete scheduling system, as well as the practice management functions required within your practice. You'll have access to an almost unlimited number of reports to see where your money is at all times. And the best part is that there aren't any servers required on your side. Since it is 100% web-based, you only need a high-speed internet connection and a computer.
Step 7 – A Web Presence
Patients these days shop around for their health care. Having a web presence is key, and the days of hiring a web developer to make you a custom website are long gone. Nowadays there are great platforms that make launching your practice website easy, and include a ton of great features for your staff and patients including online appointment scheduling, medication renewal requests, and bill pay. Some of these services also integrate with your EHR to make your life a little easier.
How we can help…
We'll work with you to ensure you have a solid web presence and a website that works for you…literally. We'll help you choose the right web solutions for creating a great web presence for your practice and ensure your patients can easily find you.
Step 8 – Human Resources
Hiring the right people is critical to starting a practice that is successful. Write down what you're looking for in an employee, and look for that perfect billing person, nurse, or front desk person. They should share your perspective on patient care as well as your overall vision for the practice.
How we can help…
We will help you identify your staffing needs for your new practice, and also help with the hiring and training of your staff.  Whether you need to hire front desk or billing staff, or even a nurse or practice manager, we can manage the entire hiring process. Our healthcare consultants can even put together job descriptions, salary structures, and benefits packages.
In larger practices, an HRIS (Human Resources Information System) could be in order.  Our experts will make that happen for you.
Step 9 – Marketing
Marketing is crucial for new medical practices to attract new patients. Solidifying your social media presence, planning an open house, and networking with local physicians are all important components of a successful startup practice. While marketing is important, to really drive new patient acquisition, you should focus on designing an improved patient experience.
How we can help…
Our team will start by looking at your services, and the demand for those services locally. We can help you brand your practice with a logo, business cards, brochures, and any other materials you need to get started. We can analyze and prepare print advertisements, web advertisements, and even setup an open house to get your name out in the community.
For More Information on this article click on Medical billing